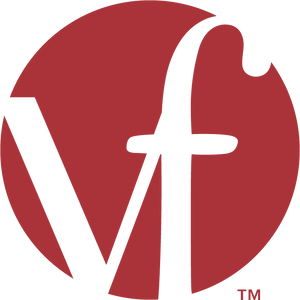 Joylux Secures $5 Million to Expand Intimate Wellness Offerings in the United States
SEATTLE, Jan. 4, 2018 /PRNewswire/ -- Joylux, a women's intimate health and wellness company that develops and markets home-use intravaginal products utilizing patent-pending light technology, announced it has secured $5 millionin its Series A round of financing. The new capital will be used to launch vFit and vFit+, Joylux's general wellness consumer products, in the United States. Funds will also support the company's continued expansion of global sales and marketing efforts of its vSculpt over-the-counter (OTC) medical device and will accelerate product development in the emerging category of pelvic floor health.
"Joylux's raise is well-timed with the rapidly increasing demand for women's intimate health products," said Rick Segal (CEO of Seavest Investment Group) one of Joylux's largest Series A investors. As an advocate for women-led companies and having had previous success in a similar category of women's health, we believe 2018 will be an exceptional year for women and the women's health industry. We look forward to collaborating with Colette and her team as they continue to build a leading company."
Additional investors are prominent members of established angel networks Seattle's Alliance of Angels, Houston Angel Network, Belle Capital, and Golden Seeds.
More than one in three women globally suffer from pelvic floor issues commonly associated with childbearing and menopause such as urinary incontinence, vaginal dryness, sexual dysfunction, or loss of confidence with intercourse. Although these problems affect hundreds of millions of women around the world, there have been few innovations in treatment solutions until recently. According to Medical Insight, Inc.(1), in 2016 American women spent more than $500 million on in-office intimate wellness treatments to address these problems, a market that is expected to reach $2.2 billion by 2021.
"Our goal is to capitalize on this enormous growth by offering women an effective, convenient, and affordable home-use option using our proprietary technology," said Colette Courtion, Joylux CEO and Founder.
The Series A financing caps an exceptional year for Joylux that included receiving OTC medical device approvals from Health Canada, Europe's CE Medical Mark, and Australia's TGA for vSculpt and vSculpt PRO's treatment of stress urinary incontinence and vaginal dryness, followed by the successful global launch of vSculpt with market-leading distributors in Canada, UK, Germany, Switzerland, and Australia, among others.
vSculpt has received praise from gynecologists and aesthetic physicians internationally and has been featured in leading international publications such as Tatler, Glamour, and Good Housekeeping. Additionally, vSculpt had a successful debut on The Shopping Channel in Canada and will return for a second show in January 2018. Although vSculpt is not yet available in the United States, Joylux is in discussions with the FDA to determine the data support required to pursue clearance of vSculpt for stress urinary incontinence. Lastly, the company brought on seasoned executives such as CFO Peter Weiss and SVP of Sales Gary Wilson, and will continue to expand its management team.
"Raising capital for a women's intimate health product certainly has its challenges, but the core fundamentals of our business make for a compelling investment opportunity. Once we found the right investors focused on that, the raise came together quickly," said Courtion. "We are excited to align ourselves with investors who share our mission to improve the quality of life for millions of women and revolutionize women's health. It is a great time to be a woman."
About Joylux, Inc. 
Joylux, Inc. is a global health technology company creating innovative products to transform women's intimate health and empower women to live their best lives. Please contact Heather Dazell at 206-219-9526 or heather@joyluxinc.comfor press inquiries.
(1)  Medical Insight Annual Aesthetic Practice Survey, January 2017.