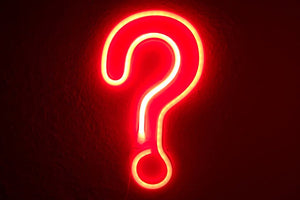 Does LED Red Light Therapy Live Up To The Hype?
Red LED light therapy is hot on the health scene. Skincare clinics, saunas, gyms, and dermatologists alike are touting red light benefits. With a click of the on-switch, it promises to work wonders for your skin, soothe aching muscles, and promote healthy tissue repair.
But, does red light therapy live up to all the hype? Let's learn about red LED light therapy and its benefits.
Table of contents
What is red light therapy?
Red light therapy delivers concentrated wavelengths of natural light into your skin, where cells absorb it. The cells then produce energy that fuels repair and regeneration. While red light therapy is the common name, you may also hear it referred to as one of the below terms.
Red LED light

Low-level light therapy (LLLT)

Biostimulation

Cold laser therapy

Soft laser therapy

Photobiomodulation 
How does red LED light therapy work? 
LED stands for light-emitting diodes. There are different types of LED lights—the most common are red, green, blue, and yellow. The benefits you get depend on the frequency and type of light.
Red LED light therapy supports the production of collagen, elastin, and fibroblasts—common cells in the connective tissue of mammals. 
It targets mitochondria, the energy-making cells of the body. Research shows red light therapy may also enhance ATP production or the energy source found in our cells. It is thought that by strengthening these cells, RLT can create more and improve their function. Of course, this is a simplified explanation, but you get the idea.
In other words, as the red light glows, all sorts of good things happen. Many healthcare and wellness practitioners offer red light therapy in the office. There is also a growing selection of red light therapy devices that you can use at home. 
In-office red light therapy is used to treat some of the same conditions as at-home devices—most commonly, fine lines, skin texture, elasticity, and scarring.
When used in dermatology, in-office LED therapy is usually combined with other skin treatments like chemical peels and microneedling. In-office LED devices may also emit higher wavelengths. 
In recent years, at-home LED devices like the vFit have become more popular because they are easy to use and more affordable. 
How much is red light therapy? 
The cost of red light therapy will depend on your treatment, the number of sessions, and whether you choose an in-office or at-home device. 
Some saunas will advertise red light treatments that costs $50 to $150 per session. They usually come in packages of 10 sessions or more for about 20 minutes each. In total, 10 sessions could cost you around $1,500. However, this is more of a spa treatment that isn't as targeted or effective. 
It isn't meant to treat specific conditions and usually isn't administered by a medical professional. On the other hand, if you go for in-office red light treatments for something like vaginal rejuvenation, the cost is more like $1,500 to $3,000 per session. You'll also need to go in for treatment once a year to maintain results. 
At-home devices start at around $200 and can go up to $1000. The vFit is under $400. You may get similar results, and it's more affordable because once you have the device, there are no ongoing costs. Most at-home devices require two to three sessions per week for optimal results.
Red light vs. laser therapy
Red light and laser therapy use a photochemical process called photobiomodulation (PBM) to promote skin rejuvenation. However, there are some critical differences between the two.
Red light therapy uses low-level light energy to penetrate the skin and stimulate cellular activity. The smaller wavelength of LED light can target tissues without causing damage. 
Laser therapy is typically used to penetrate deeper into the tissue. It uses a focused narrow beam of light, hence the name. (Laser stands for light amplification by stimulated emission of radiation.)
While laser therapy is often used to treat deep scars and sometimes remove abnormal tissue, it can be more invasive and painful than LED therapy.
Is red light therapy effective? 
Not all red LED light therapy devices are created equal. For example, the wavelength of the red light impacts the effectiveness. 
For the red light to be effective, it's essential to choose the right wavelength and dosing parameters. There are significant variations in efficacy based on the wavelength, power density, and energy of the device, as well as the treatment time. 
Experts note that 660 nanometers (nm) and 850 nanometers (nm) help promote the best responses from the body. 
Red light therapy is considered safe, non-invasive, and affordable. Some medications, especially antibiotics, can make your skin more sensitive to light. In general, at-home devices like the vFit are safe for most women and they usually don't require a doctor's consultation. However, if you have any concerns, you should consult with a healthcare professional first.
Benefits of red light therapy 
While more research is needed, red light therapy has shown promising results when it comes to treating various skin conditions. Some of the purported benefits of RLT are that it: 
Stimulates collagen production

Tightens the skin

Reduces the appearance of fine lines and wrinkles

Minimizes sun damage and skin aging

Helps with skin redness and inflammation

Promotes healing

Treats psoriasis, eczema, and vitiligo

Kills acne-causing bacteria
Let's look more closely at two red light therapy benefits—collagen production and healing.
Collagen production
Changes in our bodies and decreases in hormone levels can lower the production of collagen and elastin in our tissues. These two powerful proteins are responsible for skin firmness and elasticity. You produce less as you age, and it's why wrinkles start appearing. 
Red light stimulates the tissue to boost collagen and elastin production. This can happen anywhere skin is exposed to light therapy, not just the face. A study published in the International Journal of Cosmetic Science found that skin exposed to LED light therapy experienced an increase in collagen and elastin by as much as 50 percent. 
Healing
Studies also show that red light promotes healthy circulation. This helps to deliver more oxygen and nutrients to tissue and promotes healing.
In an independent study, researchers found that low-level light therapy (LLLT) in the red and near-infrared ranges had a wide range of applications in dermatology. The study findings indicated that it has the potential to reduce inflammation and cell death while rejuvenating skin and promoting healing.
Joylux vFit uses red light technology to target tissues and muscles in the vaginal walls. It can promote collagen production, elasticity, and hydration.
What are the side effects of red light therapy?
Common side effects of in-office treatments are redness, swelling, and pain. These side effects are usually mild and temporary. At-home devices have even fewer side effects. The most common side effect is skin swelling, usually temporary and resolved with a lower setting or shorter session time. 
Healthcare experts have reportedly seen little to no risk in using red light and it has been deemed safe and effective. A 2013 study showed an "almost complete lack of reports of side effects or adverse events associated with LLLT".
In the study, researchers also predicted that, in the near future, most homes may have a LED light device to help with aches, pains, cuts, bruises, joints, and more. Now, close to a decade later, we see that it is not far from reality. Most side effects reported are from faulty devices or misuse. 
With at-home solutions growing in popularity, it's an exciting opportunity for people to take wellness into their own hands. As always, talk with your healthcare provider about any concerns.