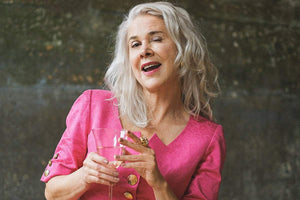 4 Ways To Have The Best Year
It's that time of year again. It's time to set those goals for the coming 12 months. Except for this year, it feels much different. I've talked to many people about 2020, and their experiences are all over the map. My friends who had great years feel guilty about it. It's as though we are supposed to carry shame when we do well despite what's happening globally.
Let's put a stop to that right now. I think for many of us, we are still processing this year. But no matter how 2020 panned out for you, there's no shame in it. All of the struggles and sadness are okay. The same goes for your successes, celebrations, and triumphs.
In all of this, one thing rings true. We survived, which means we can do hard things. So, as you're planning your goals for 2021, I want you to focus on meaningful, impactful ways to create memories, give back, and nurture yourself. If you're ready to take on this challenge, then here are 4 of our favorite ways to ring in 2021.
Four Ways To Make 2021 Your Best Year Yet
Learn Something New: We often shy away from things because we don't know how to do them. But studies show that learning new skills improves memories and cognitive function. In the coming year, commit to learning something new that you've wanted to do for a long time. Don't shy away when things get tough. Set aside time every week to learn and strive toward mastery. Whether it's building and maintaining a garden box, learning a language, or taking up pottery -- the world is filled with possibilities, and it's never too late to pick up a new skill.
Give Back: Researchers have learned that giving back activates the same part of the brain that responds to sex and food. This data proves we are wired to do good things for others. Finding ways to serve others this year may very well be the key to more happiness. You can donate your time, services, and skills in ways that feel rewarding. But a quick word of caution — giving can feel depleting if you don't go in with the right intentions. Set boundaries for yourself and only give in ways that light you up. 
Spend Time Outdoors: Spending time outdoors in green, open spaces with fresh air is one of the quickest ways to improve overall health and wellness. A short 20-minute jaunt in the park can do wonders for your mental health. This year, commit to spending a little time outdoors every day (weather permitting). Schedule it on your calendar and keep the date with yourself. Your mind and body will thank you. 
Practice Daily Self-Care: Self-care sounds like a luxury many of us can't afford. But this year, we want you to think of it as a necessity. It doesn't have to take up tons of time, but a little self-care a day can go a long way. Self-care can include quiet time in the morning to read and meditate. It can be a soothing spa treatment at the end of the day. Or climbing into new soft sheets with your favorite cup of herbal tea and relaxing music.
We also advocate for intimate wellness as part of your daily self-care routine. As we get older, our changing bodies require lots of TLC. Adding in a pelvic floor exercise routine, using intimate care products that support our vaginal health, and learning how our bodies respond to pleasure are great ways to improve sexual and intimate wellness in the new year.