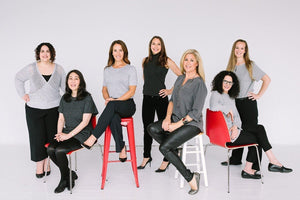 Between COVID-19, tumbling stocks, and unexpected oil price cuts, there is more turmoil in the world than at any time since 2008. As a small business, we need to ensure we can weather whatever happens in the economy and capital markets over the next 12 months and beyond.
Having lived through the 2008 recession, most of us know how important it is to move quickly. I have an obligation to my shareholders, employees, customers, and vendors to ensure we are here for the long run. We have an amazing product that is making a profound impact in women's lives, and we are determined to share it with women around the globe.
Great companies were born after black swans took flight. Companies like Uber and Airbnb were born during the recession, and in its early days, Amazon survived the dot-com bust.
We too will survive and thrive.
However, to weather this storm, drastic actions often need to occur behind the scenes in every small business. Thankfully, the small business environment is conducive to the critical assets needed in these unprecedented times. Unlike many large companies, we have a unique ability to be nimble, act decisively as a team, and evolve and optimize daily.
During times like these, we quickly reprioritize the essential items, setting all other tasks aside. We find a way forward to conserve for the short term, while at the same time maximizing efficiency. We monitor sales and spending daily and make additional changes as warranted.
I am proud of the attitude and commitment from my team, which every small business owner knows is much more than simply a team—they are family. We are in it to win, as are the other passionate small business owners. Continue to support small businesses in whatever way you are able during these turbulent times. It may be stormy now, but brighter days are ahead.