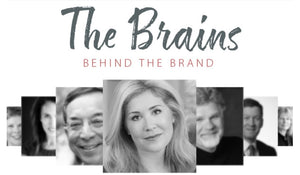 Meet Our Advisors: 8 Experts Striving for Improved Intimate Health for Women
At Joylux, we're on a mission to improve women's intimate health.
For decades, women's sexual health has been ignored and overlooked by the medical research and business communities. And change doesn't happen overnight. 
We want to take a minute to celebrate our advisors who are actively driving change in the field of women's sexual health, in part because of their support, investment and/or partnership with Joylux.
#1 - Dr. Sarah de la Torre
Dr. de la Torre, MD, is a board-certified OB/GYN, a fellow of the American College of Obstetricians and Gynecologists (ACOG), and a thought-leader among her peers in the field of gynecology and wellness. Dr. de la Torre has published research on post-operative infection in the prestigious ACOG Journal and has served as vice chair of the OB/GYN department at Swedish Medical Center in Seattle, Washington. We couldn't be more thrilled to be partnered with such a leading voice in the field of women's health!
#2 - Dr. Ellis Downes

Dr. Ellis Downes, MB, ChB is an experienced OB/GYN with a long track record of helping women overcome some of the most challenging sexual and reproductive health issues. Dr. Downes is on the cutting edge of investigations and treatments for a majority of gynecological conditions, specifically urinary incontinence, menstrual disorders and advanced laparoscopic surgery. And his work hasn't gone unrecognized. Dr. Downes was featured in the Tatler Doctors Guide 2013 as one of Britain's Top 250 Consultants. We're proud to have him in our corner as a key supporter and advisor to the Joylux team. 
#3 - Dr. Richard Boxer

Dr. Richard Boxer, MD, is a health policy advisor with some serious influence. In fact, he was a finalist for the position of Surgeon General of the United States in both the Clinton and Bush administrations. Dr. Richard Boxer also served as a senior health policy advisor to former President Bill Clinton and to the presidential campaigns of former Vice President Al Gore, former Senator Joe Lieberman and former Secretary Hillary Clinton. When he's not working on improving national health policy, you can find him at the University of California, Los Angeles (UCLA) where he is a Visiting Professor of Urology, or advising the Joylux team on improving women's intimate health.
#4 - Dr. Robert Grove

Dr. Robert Grove, PhD, is a serial entrepreneur with over 30 years in the medical laser industry and has co-founded seven companies in this field. Dr. Robert Grove is also the co-founder, CTO and CEO of TRIA Beauty, the world leader in light-based aesthetic devices. But Robert's interests aren't solely entrepreneurial. He has served on the Board of Directors of the American Society for Lasers in Medicine and Surgery (ALSMS), authored numerous scientific papers and holds eleven US patents in the field of medical lasers and applications. As a member of the Joylux Advisory Board, Dr. Robert Grove uses his vast experience to create high-quality products for women's sexual health and wellness.
#5 - Ken Pilcher
You may or may not know Ken Pilcher, but you probably know his product. Mr. Pilcher is the lead inventor of the widely popular Clarisonic Skin Care System. He has over 30 years of product development experience including oral care products, medical electronics, and — believe it or not — spaced-based data acquisition and avionics for the NASA Space Shuttle. Ken Pilcher used his stellar skill set to help guide the Joylux team in designing vSculpt and vFit.
#6 – Barbara Boxer
Ms. Boxer, JD is a managing director of the Belle Capital Fund, one of the Managers of the General Partner and serves as LeBe Inc.'s chief executive officer. Ms. Boxer has more than 20 years' experience advising and investing in early stage companies and a proponent of women-led companies like Joylux. She has served as vice chairman of the Investment Committee for BELLE Capital, LP and she is also the Founder and Managing Member of Women Angels, LLC, an investment group with more than 100 women investors in Miami FL, Milwaukee WI, Chicago IL, and Washington, DC. Women Angels, LLC is comprised of qualified women investors who only invest in women-owned businesses. Women Angels has invested over $5 million in five women owned businesses since 2007, co-investing with a number of women-focused funds including Phenomenelle Angels Fund and BELLE Capital.
#7- Dr. Michael Gold

Dr. Michael Gold, MD, is the founder of Gold Skin Care Center and a Clinical Assistant Professor at Vanderbilt University School of Nursing. He's also a board-certified dermatologist and cosmetic surgeon. Dr. Michael Gold has earned a national and international reputation for providing patients with leading-edge technological advances and knows every facet of aesthetic care inside and out. These days Dr. Gold applies his expertise to a new area, helping women overcome pelvic floor issues using the same advanced technology in leading edge aesthetic skin care.
#8 - Dr. David Goldberg 
Dr. David Goldberg, MD, JD is recognized both nationally and internationally for his innovative work with skin lasers, cosmetic dermatology, and non-invasive body rejuvenation techniques. Dr. Goldberg earned his medical degree from Yale University and has published over 160 academic papers. He was also the first recipient of the prestigious Leon Goldman award. Dr. Goldberg was also named one of the "Top Ten Laser Surgeons in the US" by Self magazine, as well as one of the "Best Doctors in America." As a member of the Joylux Advisory Board, Dr. Goldberg uses his expertise to help more women achieve vaginal wellness.
We couldn't be happier to have such an incredible roster of game-changing advisors who are helping propel forward the movement for women's intimate health. 
Ready to join the fight? Sign up for the vFit newsletter today!