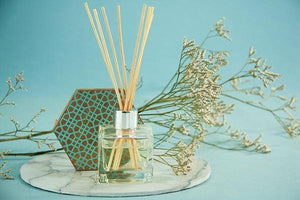 9 Gifts to Purchase for Menopausal Women
As the influential women in your life get older, you find yourself wanting to buy them meaningful gifts. For the women in your life who are approaching menopause — or they've gone through it — this holiday season is the perfect time to get practical gifts they will use every day, and will promote menopausal wellness. 
Aromatherapy Diffuser
Aromatherapy is a great way to invite a calm, relaxing mood into your home with minimal effort. Diffusers come in an assortment of shapes, colors, and materials that accent your home while enhancing your room with natural fragrance. Certain essential oils used in diffusers may also support menopause, such as lavender, camomile, and basil. 
Chilisleep Cooling System
Chilisleep is a sleep tech company that specializes in temperature-controlled cooling pads. They offer several types of cooling systems and blankets that help to regulate bed temperatures throughout the night. The great part about Chilisleep cooling systems is that each side of the bed can set different temperatures so each partner can adjust the settings to suit their sleeping style. 
Silk bedding
Silk sheets and pillowcases are a wonderful investment for your skin, hair, and menopause wellness. Silk bedding helps retain moisture in your skin, prevent hair breakage, and also helps to regulate your temperature while you sleep — working to fight the battle against night sweats.  
The Menopause Manifesto: Own Your Health With Facts and Feminism
Dr. Jen Gunter holds nothing back when it comes to debunking the myths around menopause. She's become one of our most fearless allies for women's health, and she backs her findings with hard science, data, and new findings to support your journey into menopause and beyond in her book, The Menopause Manifesto: Own Your Health With Facts and Feminism. 
Joylux Intimate Care Products
HER Intimate Care™ intimate cleanser products are perfect for promoting menopausal wellness from head to toe. Our line of premium products are free of parabens, propylene glycol, mineral oils, phthalates, petrochemicals, PEG, and synthetic fragrance, dyes, and alcohol. They are pH-balanced and luxurious enough to use from head to toe!  
vFit Gold 
Joylux's vFit Gold is the first smart intimate wellness device that harnesses the power of red light, gentle heat, and sonic technology to support intimate wellness during menopause. It works to improve strength, sensation, and natural lubrication to support pelvic floor and vaginal health. It works in conjunction with our Joylux Gold app, where you can track your progress, changes, and symptoms with menopause while receiving daily tips for health and wellness.
Herbal Tea Subscription
Throughout history certain types of herbs are thought to support menopausal wellness. A subscription herbal tea box is a great way to deliver wellness to her door month after month. Subscription tea companies include Sips By, Tea Drops, and Tea Runners. 
A Relaxing Spa Day
A day at the spa is the perfect way to relieve stress and decrease menopausal symptoms. Call around to different local spas to find out what services they offer. Some spas may include aromatherapy, steam rooms, float tanks, facials, and massage. 
A Fun Trip With the Girls
Sometimes the best gift is a break from it all. Planning a girls trip is a great way to reconnect, unwind, and get away from the stress of everyday life for a while. If you want to surprise her, organize the trip with family prior to handling all the details so everything is taken care of at home while she's away.